Wedding photography is one aspect of your big day we'd advise you not to scrimp on, but don't worry if your wedding budget is tight!
There are still a variety of affordable wedding photography packages out there, many of which include an engagement shoot, wedding album and up to 10 hours of photography on the big day.
Some photographers looking for their absolute first wedding experience may be willing to shoot for free in exchange for "exposure" and the ability to build their wedding photography portfolio. 
On the other hand, some photographers will deem their time worth something monetary, but will still want to offer highly discounted services to be competitive with other established photographers in the marketplace.
There is no hard and fast rule on any of this. Our opinion is based on our own personal experience pricing our wedding photography services and seeing the starting rates that were charged by other photographers around the web and in our circle of friends.
TRY TO HIRE A FIRST TIME PHOTOGRAPHER
Hiring fresh talent means lower costs for clients on a budget.
For people looking to hire a wedding photographer without a lot of extra spending money, those photographers just starting out are going to be a good match.
While they won't have the level of experience of portfolio to support them, they can still be great to work with and capture the day.
While wedding photography is important for you, affording a $5,000 photographer wasn't in the cards as you might to struggled to even keep a balance with other wedding expenses such as bridal shower and buck nights.
You can check bucks night ideas for creative alternatives. So even if you love and respect the work of the people you saw, it still might cost you way above your budget. 
We ended up finding a great photographer who was starting out, had a rocking time, love our photos, and still stay connected as we've had the opportunity to see her grow her wedding photography business.
RESPECT YOU HAVE A WEDDING BUDGET!
You've probably heard it before but with wedding photography, you really do get what you pay for. If, when you prioritise the items on your wedding shopping list, photography is in your top three, you will need to be prepared to put aside 10-15% of your budget for it.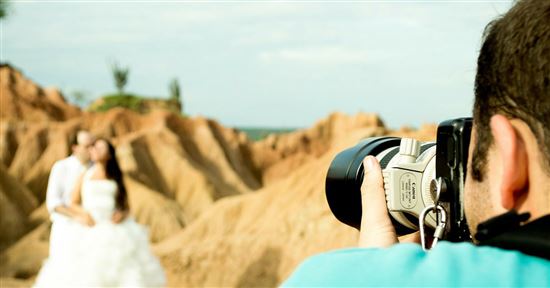 Most photographers offer a scale of wedding photography packages starting from the most basic, which involves one photographer, a set number of hours, to a comprehensive solution where you have two photographers shadowing you from the moment you wake until you wave goodbye and hundreds of expertly edited photos in beautifully presented photos that shall bring back many emotions as you relive the day go through it.
More is not always better with photography. It is better to have a basic package from a photographer you love than a large album from someone whose style doesn't match your own, or you hired because they were 'cheap'.
USE YOUR CONNECTIONS AND AFFILIATIONS
You may have a friend who's a keen amateur photographer and who has offered to capture your big day, but we'd still say it's best to invest in a professional. 
You need someone who'll stay focused on the job at hand and won't be itching to go off and join the party, have a few drinks and miss some once-in-a-lifetime moments.
When you're putting together your wedding budget, allocate some money for your photographs first and then lookout for a wedding photographer whose style you like.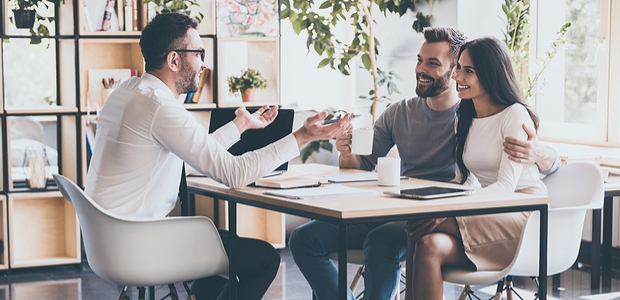 But how much money exactly should you really put aside for this? We asked some of our favourite wedding photographers what you should expect to pay for somebody who's going to do the job well.